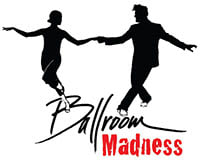 I had the pleasure of creating and serving as Executive Director of Ballroom Madness. Through Ballroom dance, this 501(c)3 teaches underserved kids how to make meaningful partnerships while building essential social skills that will last a lifetime. These critical life skills build positive relationships at home, school and work, replacing feelings of awkwardness and isolation with friendship and cooperative partnerships.
Ballroom Madness profoundly impacts the lives of these underserved children one step at a time.
Ballroom Madness caught the eye of Social Venture Partners where I was a finalist and procured an invitation to be trained at Annaberg's Alchemy one and two.